Would you like to bring the Healing Our Youth: Get Educated! event to your community?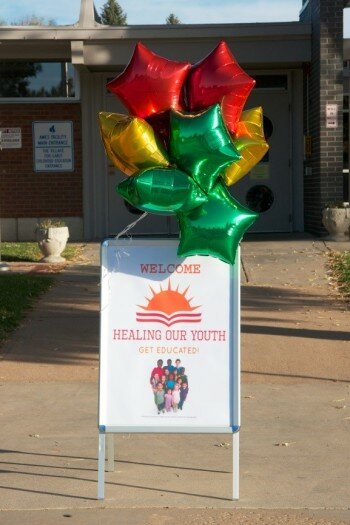 Examples of where we can bring our presentation are schools, parent information groups, faith-based groups, colleges, community-based organizations … anywhere where parents or teachers, or anyone working or dealing with youth, can gather.
To register your interest in bringing an event to your community, please complete the form below and we'll get right back in touch with you!
These communities have hosted a Healing Our Youth event … see what they have to say!
"Healing Our Youth:Get Educated! has a very uplifting and positive energy, and it provided just the right mix of information and resources. We would love to have it again any time! Thank you." Nate Thompson, MSW-LCSW, Director of Social, Emotional, and Behavioral Services, Littleton Public Schools
"I received so many pats on the back for a great presentation, a plethora of information from different perspectives! I was so impressed with your team of professionals and volunteers and really appreciated the foresight to bring counselors who were available to talk with members in the audience. I was so glad that people took advantage of this opportunity and gift!" Susu Dugas, Parent Information Network Representative, Cherry Creek High School
If you are interested in hosting an event please fill out the form below.
"Message of HOPE was there!"