We invite you to become informed about youth mental health!
Healing Our Youth: Get Educated! is a mental health educational program that educates schools (teachers, administrative staff, school employees), parents, and community members who work with youth about mental disorders.  Each event includes a 90 minute panelist presentation (click here for more details) and a resource fair.  For teachers and other professionals, 2 contact hours are awarded for continuing education.  The exhibitors at the resource fair include: local mental health hospitals/clinics/networks, suicide awareness programs, nutritionists, private practice counselors and therapists, nonprofits that provide a variety of therapies for mental health issues, eating disorder clinics, local mental health support groups, the National Alliance on Mental Illness,  Crisis Intervention Team officers from local sheriff and police departments, and many more valuable community resources and support.
Our goal is to educate the adults who are most involved in the lives of our youth so these adults have the knowledge and tools to identify mental health concerns in youth early, which will then hopefully lead to earlier treatment of mental disorders to improve outcomes for our youth with mental health issues.
"I wanted to let you know how incredibly valuable the night was to me. From start to finish, the information available at the tables and from the speakers was so great. It was concise, easy to understand, helpful, hopeful, timely, and also alarming, at times, but necessarily so. I have already and will continue to be using information I learned this night and hope you will keep holding these great events! Many thanks to your whole team!!"   Parent, DCSD

We invite you to explore our website to find out how to attend an upcoming event, hold an event, connect to mental health resources, and get involved in this exciting community action collaborative!
Upcoming events:
Thursday, August 2, 2018, 5:30-8:30 pm (sponsored by Ellicott School District 22, El Paso County Public Health)
Location to be determined
Registration will be open late June 2018

Thursday, September 18, 2018, 5:30-8:30 pm (sponsored by District 49 Colorado Springs, El Paso County Public Health)
Sand Creek High School, 7005 Carefree Cir N, Colorado Springs, CO 80922
Registration will be open early August 2018
We are scheduling more events for 2018. Let us know if you are interested in hosting an event. Stay tuned…
"Healing Our Youth: Get Educated! was launched in 2014 to fulfill an urgent and unmet need regarding youth mental health education in our community.  Teachers, school staff, and parents desperately want and need to have mental health knowledge to truly make a difference in the lives of youth.   People are ready to start talking about mental health because the stakes are too high to ignore it any longer.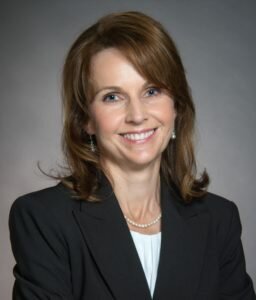 The most meaningful thing I have learned is that if you give people a safe and comfortable environment to talk about mental health, they will talk. Once that dialogue begins there is empowerment which leads to hope. Hope for the future."
Healing Our Youth founder and president, Amy Gensler, MD
"Such an informative panel. I learned so much about mental health, even though I already thought I
knew quite a bit about it."  Teacher, DCSD

QuestionPro has graciously provided their software to help us make better decisions than ever before. Their powerful feedback software makes tracking and analyzing critical data easier and more effective, and we are able to more quickly and transparently deliver data to our stakeholders and across our entire organizational influence.